Full-Art
An architectural firm "FULL-ART"  is a company specialized on planning, design, giving the wide spectrum of services to both  individual  and corporate clients.

Village Kasakh
Republic of Armenia, region Kotayk, the village Kasakh.
Lusamut


The aim of Lusamut project is to provide spiritually - Christian cultural values.

Yerevan Circus


Circus is ready to surprise children, to take elders to their childhood, to give you happiness, smiles and many other wonderful minutes...

Latino Coffee


You have made a right choice visiting our website. In our website you can get enough information about the workshop and production of coffee Latino.

Leo Cafe


Is not a great, but a nice household Cafe.

ARANTSK LTD.


Is specializing in importing and selling building materials, such as plastic and metallic pipes, industrial and decorative paints, etc.

CARSART
Aerographia in Armenia.
FAR
FOUND FOR ARMENIAN RELIEF
Center of children rehabilitation.

Coming soon...

ARTO & SONS Company
Factory of marble in Moscow.

Coming soon...

SCANCODE


Printers for Checks, BarCode Scanners, Electronic balance and other equipment.

Medical Tourism
Company occupied in medical and sanitary tourism and treatment.
Apenq


Factory is extraction of volcanic tufa in Armenia.

Mer Doone
Restaurant Complex

One Man Electric


Company involved in Residential and commercial/industrial electrician's work. United States of America, Hayward, CA.




URARTU TECH. INC


Software Development company in United States of America, based in Silicon Valley, Fremont.




Obsidian
Factory of souvenir made from
Obsidian stone.
This factory placed in Armenia, Yerevan.



Agulis farm


Agulis Farm CSJC was established in 1994 and is a producer of qualitative pigments on the basis of mineral raw material.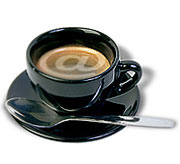 While you are enjoying this cap of coffee, your
web site will be done.
Company Web Site design
By now, most people realize that in order to be competitive in today's fast-paced business environment, having a Web site is an absolute necessity.
What do you need your Web site to do? Deciding what is the purpose of your Web site before putting it together allows you to ensure that all the necessary elements are included. Do you want to conduct e-commerce via your site? If so, an online store with a secure payment feature will need to be set up . Is your goal to provide information about your company? Be sure we include an FAQ (Frequently Asked Questions) page so visitors of your site can get answers quickly. Do you want customers to be able to contact you via email or live online chat? Some of the Web site features available on the market include photo albums, online stores, calendars, videos, flash, FAQ pages, discussion forum and Web log capabilities.
Functionality
Above all, remember that your Web site is an extension of your company. It should be attractive, user-friendly and geared towards making communication with your customers easy and convenient.

More info
>>